DIVING IN MALAYSIA
MALAYSIA OFFERS WORLD-CLASS DIVING AT PLACES LIKE SIPADAN ISLAND AND IS ALSO IDEAL FOR NEW DIVERS WITH ITS EASY DIVING AND HEALTHY REEFS AT ISLANDS OFF THE EAST COAST OF PENINSULAR MALAYSIA.
DIVING IN MALAYSIA
QUICK FACTS
Diving in Malaysia is suitable for all levels of divers as waters are generally calm and reefs are protected. The east coast of Peninsular Malaysia can be dived from March to September while diving in East Malaysia is year-round. Water temperature is warm at 82-86°F (28-30°C) and most dive sites can be accessed by speed boats without any need for diving via a liveaboard vessel.
In the east coast of Peninsular Malaysia, islands like Redang, Perhentian, Lang Tengah, Tenggol and Tioman are suitable for new divers but also attracts experienced divers. There are many dive operators to choose from and stretches of healthy coral reef to explore as well as some pinnacles and shipwrecks.
In East Malaysia, diving is more exciting. You can head to Miri in the state of Sarawak to dive at the Miri-Sibuti Coral Reefs National Park. Better yet, go straight to Sabah to access world-class diving at Sipadan Island, Layang-Layang Island and macro dives at Mabul Island. Layang-Layang Island is an area for deep dives of up to 130ft (40m) so make sure you have the right certifications. As for Sipadan Island, make sure to dive with operators with access to diving permits and book your trip in advance to ensure that you secure a permit as there are only 120 permits available per day.
WHEN TO GO
The weather throughout Malaysia is tropical with air temperatures range from 21-32º C/70-90º F. The wet season runs from November to March, which can affect dive conditions, but diving is available all year.
RAIN AND TEMPERATURE
Click to expand
WATER TEMPERATURE
Click to expand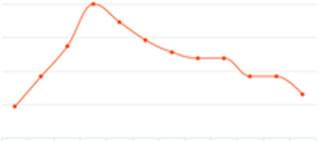 DIVE RESORTS IN MALAYSIA
SGD 1,889
PER PERSON FOR 7 NIGHTS FOR 2 DIVERS
SGD 812
PER PERSON FOR 7 NIGHTS FOR 2 DIVERS
BEST DIVE SITES IN MALAYSIA
Pulau Sibuan, Semporna – One of a few islands and reefs in daytrip range of Semporna, Pulau Sibuan is inhabited only by a few nomadic, seafaring Bajau families. The outstanding muck diving here is sometimes overlooked as divers rush to places with well-known names. But Pulau Sibuan, which lies within the Semporna Marine Park, is a top location to spot mandarin fish, nudibranchs and a plethora of their neighbors.
Tunku Abdul Rahman Park, Kota Kinabalu – Macro life is the main draw for divers here, but reef sharks, turtles and rays await those who look up and around occasionally. The apex of the dive season is during March and April when whale sharks vie for attention.
Atago Maru Wreck, Miri – This 105-metre/345-foot second world war Japanese merchant ship lies upright and her superstructure is a mere 10 metres/33 feet from the surface. Her coral-encrusted hull has become home to moray eels and predatory trevally, jack and barracuda prowl in her vicinity.
Tiger Reef, Tioman – This submersed pinnacle with an average depth of 15 metres/50 feet has beautiful coral formations, crinoids, sea whips and sea fans. Strong currents bring in large schools of jack, mackerel, barracuda and rainbow runner on almost every dive. Zoom in and out of the canyons checking out the reef fish, stingrays, moray eels and lionfish.
Sugar Wreck, Perhentian Islands – This large sugar hauler sank during a monsoon in 2000 and now lies on its side in 30 metres/100 feet of water. Quickly being overtaken by coral and marine life, it's now home to reef fish, barracuda and bamboo sharks that hide in the wreck. Big schools of snapper, jack and trevally circle the hull.
WW II Wrecks, Kuching – Several wrecks lie just off the coast of Kuching. Dutch submarines sank these Japanese ships including the Katori Maru, which is well broken up and the intact Hiyoshi Maru. Both wrecks lie about 20 metres/65 feet from the surface and are havens for marine life such as barracuda, batfish and snapper.
Pulau Lima, Redang – This submerged seamount off Pulau Lima has amazing boulder formations that drop down to around 30 metres/100 feet. The current here sometimes brings in large pelagics, such as manta rays and whales. Look for tuna, barracudas, groupers and black-tip sharks. Hard and soft corals, gorgonians, sea anemones and whip coral gardens abound.
Pulau Saga, Lumut – Within a few hours drive of Kuala Lumpur, there's some diving with excellent macro life at Pulau Saga. Here, divers find nudibranchs, seahorses and anemones hosting clownfish in the shallows. Triggerfish and blue-spotted rays cruise the reef edges and myriad reef fish such as fusiliers, boxfish and Moorish idols populate these sheltered waters.
WHAT TO SEE
Diving at islands off the east coast of Peninsular Malaysia is rewarding. These islands are frequented by several turtle species including the green sea turtle, hawksbill sea turtle, and if you are very lucky, you might see a leatherback sea turtle.
Besides turtles, expect to find blacktip sharks, leopard sharks and large schools of yellowtail snapper. At Tenggol Island, whale shark sightings are possible during July to August. Macro lovers will have plenty to see in this area, as there are many species of nudibranch, scorpionfish, pipefish, octopus and eels littered around the healthy reefs.
In East Malaysia, Sipadan Island's steep walls are always bustling with activity. You will see many whitetip sharks and green sea turtles during your dives. A highlight is a dive site called Barracuda Point where a huge school of resident barracuda are often seen swimming in a vortex at the drop-off.
At Layang-Layang Island, the months of April and May are a good time to catch sight of schooling scalloped hammerhead sharks in the depths. For critter hunting, Mabul Island has a treasure trove of critters like nudibranch, stonefish, scorpionfish, filefish, cuttlefish and also the deadly blue-ringed octopus.
CALENDAR
JAN
FEB
MAR
APR
MAY
JUN
JUL
AUG
SEP
OCT
NOV
DEC
Most likely sightings
Possible sightings
COUNTRY
Malaysia is part of Southeast Asia and is divided into two regions, Peninsular Malaysia and East Malaysia, which are separated by the South China Sea. Malaysia was often identified as a trading port in the first century AD, attracting many traders and settlers from India, China, and the Middle East. The Portuguese arrived in the 15th century, before the British took over in the 18th century. Achieving independence in 1957, Malaysia is today a multiracial country with Islam as the official religion.
Warm and welcoming, Malaysia is a popular tourist destination. Travelers who like metropolitan cities, old colonial architecture and a multitude of culinary delights will enjoy Kuala Lumpur, Penang Island and Malacca in Peninsular Malaysia. Outdoor enthusiasts will find Taman Negara in the state of Pahang, as well as the wild jungles, caves and rivers of Sarawak and Sabah in East Malaysia an absolute delight.
Beach and ocean lovers will be spoilt for choice. The east coast of Peninsular Malaysia has many idyllic islands with white sand beaches and healthy coral reefs to explore. In East Malaysia, divers can make a beeline to the state of Sabah. Just off Sabah lies Sipadan Island, a world renowned diving destination and the only oceanic island in Malaysia. Besides that, there is Layang-Layang Island which is famous for its congregations of scalloped hammerhead sharks.
OTHER ATTRACTIONS
Outdoor enthusiast can choose from activities like jungle trekking, rock climbing, hiking, rafting and caving. Those who prefer cities and shopping can spend time in metropolitan Kuala Lumpur. For a taste of history and a culinary adventure, Penang Island or Malacca will not disappoint.
GETTING THERE
Fly into Kuala Lumpur and take connecting flights on Malaysia Airlines, AirAsia, Malindo Air and Firefly to the east coast of Peninsular Malaysia or to East Malaysia. It is also possible to fly directly to Sabah from places like Singapore, Taipei and Hong Kong. To get to Sipadan Island, you will need to take a local connecting flight from Kota Kinabalu to Tawau.